Commercial Insurance Data
Data can tell you when a policy renews, properly managed data can tell you individual buying patterns, market trends, and competitor weakness.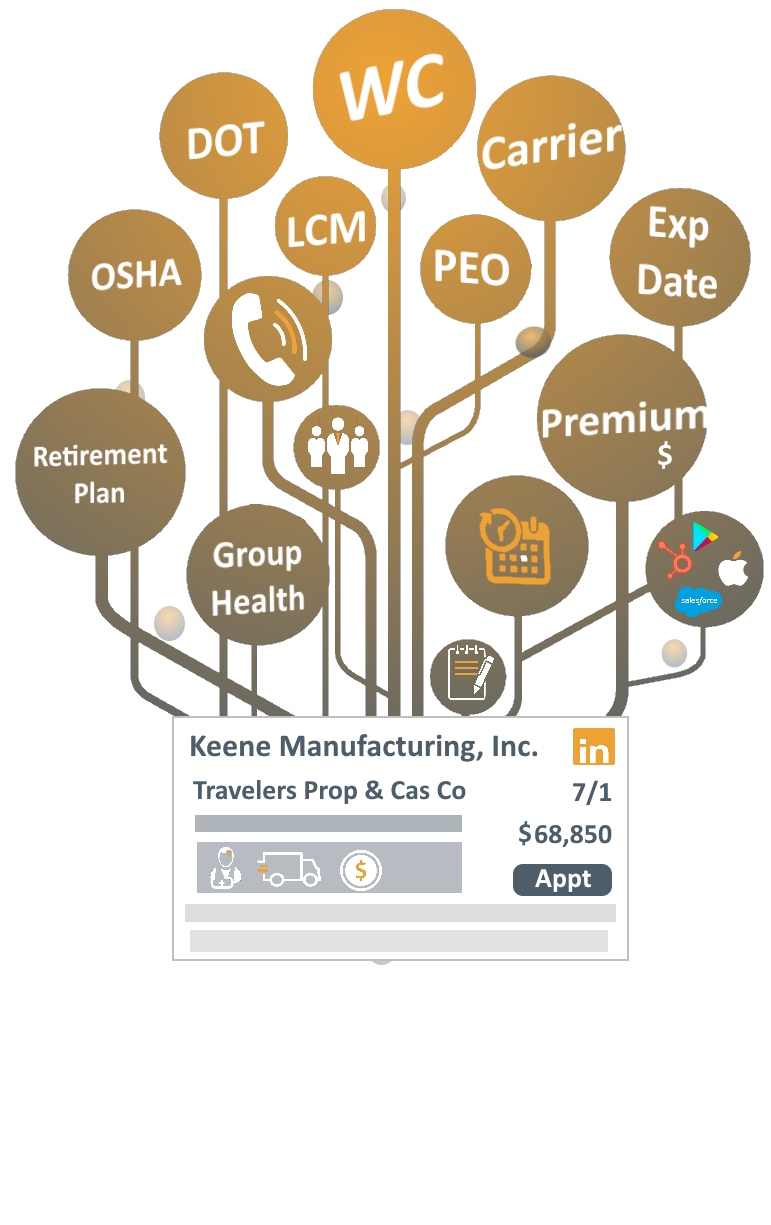 By combining high quality data with a powerful, easy to use interface. Together with the tools necessary for agencies of all sizes.
"The content library and HR tools are nice, but I need a prospecting tool I can actually prospect with. I want to see a quick list, make a couple calls and talk to some people. That's why I'm back."
Our office has transformed from farmers into hunters thanks to Xdate.
Ready to grow your business?