Solutions
Software Makes Data Shine
It all comes down to time. Have the data where you need it, when you need it.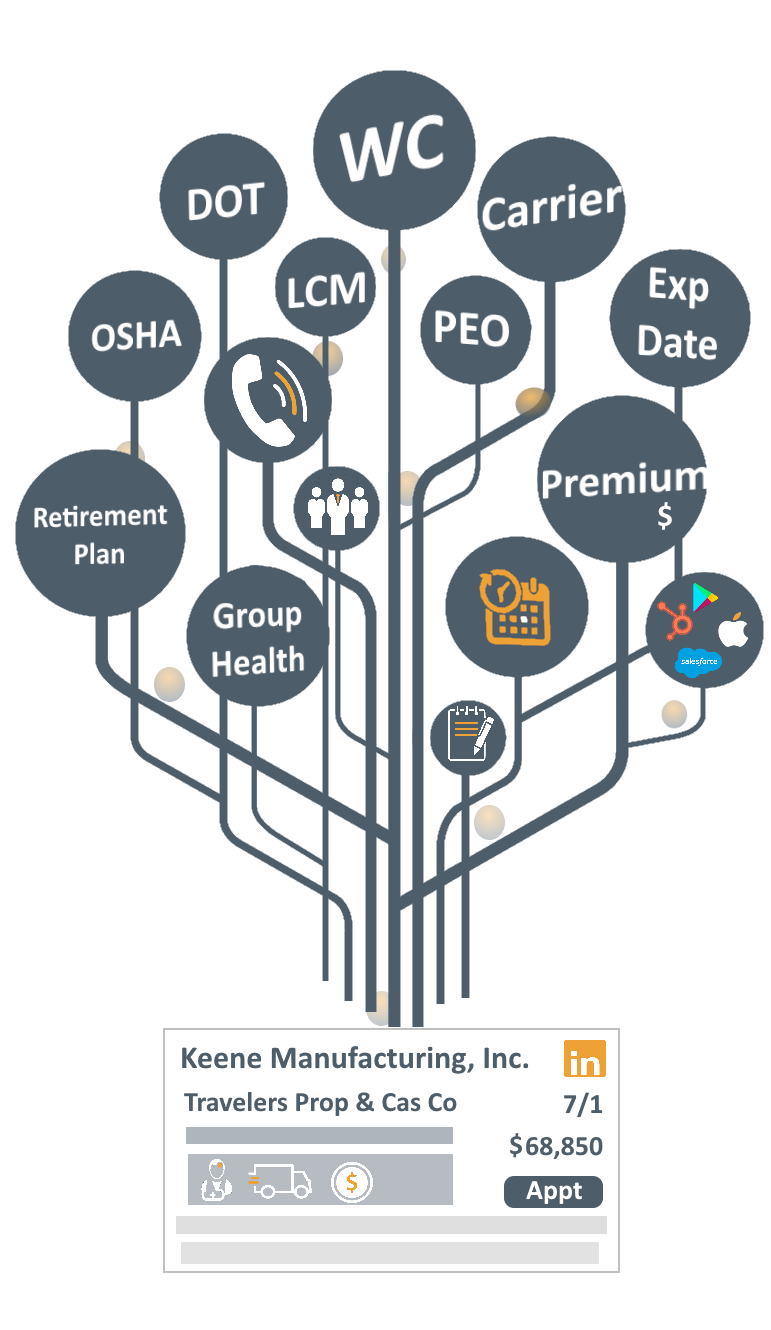 Data on its own is not a sales tool, and software alone can't tell you anything. Insurance Xdate is both. Relevant WC data in 28 states, delivered on a platform built for sales, not research. Identify prospects in minutes, capitalize on market changes, eliminate redundancy, and never waste another sales call.
Generate Leads. Win New Biz.
"
The content library and HR tools are nice, but I need a prospecting tool I can actually prospect with. I want to see a quick list, make a couple calls and talk to some people. That's why I'm back.
"
"I actually do mailings every two weeks or so and your resource is invaluable to me and saves me 15 to 20 hours a month of research I was doing at home. I basically plan to be a subscriber indefinitely as the information I need changes from year to year and I need to stay on top of it."