Benefits Prospecting Data
Basic or complex, group benefit filings are packed full of data and have excellent contact information. Whether your target market is small business Short-Form filers, or 100+ page juggernauts, you'll certainly enjoy our comprehensive benefit profiles and CRM software for simplistic production management. Starting at $25/mo for single-user you can't go wrong.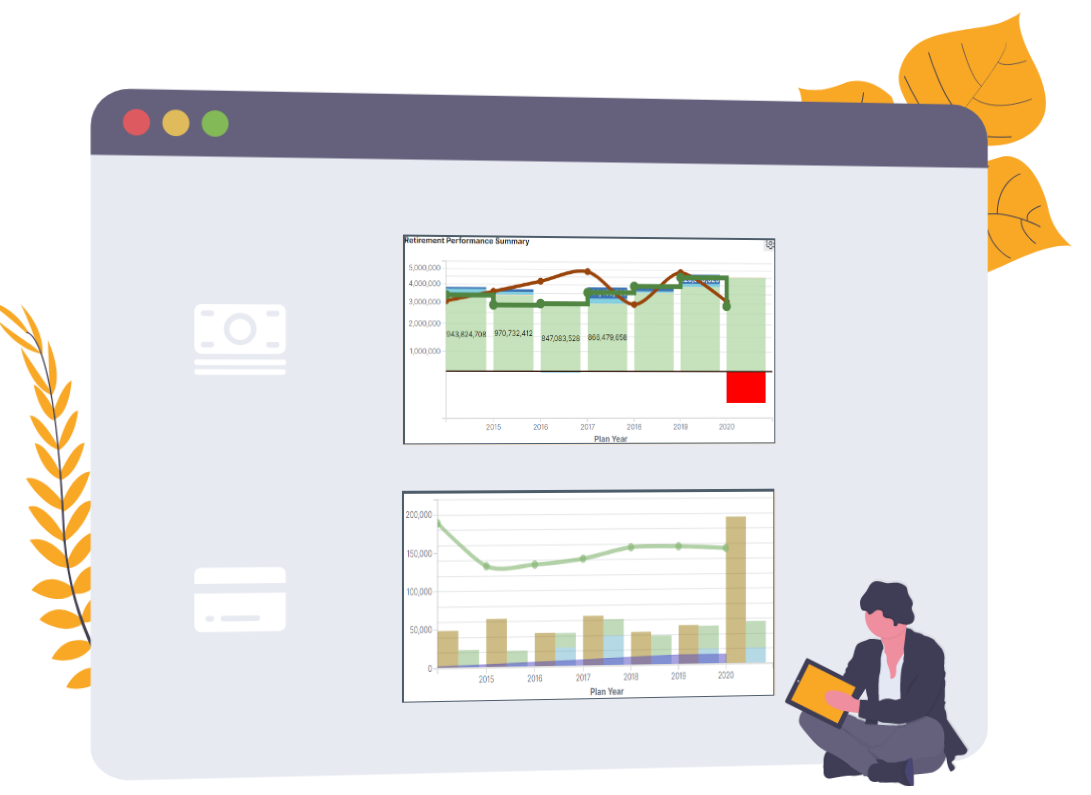 Total assets, performance and commissions are just a couple ways our advisors identify new opportunities. Up to 7 years of key plan performance metrics, advisor history and compensation make it easy to spot pain points.
Plan breakdown of premium and commission by coverage, carrier and broker. Combined with a bird's eye view of broker history and a concise snapshot of key metric trends define your prospect's profile.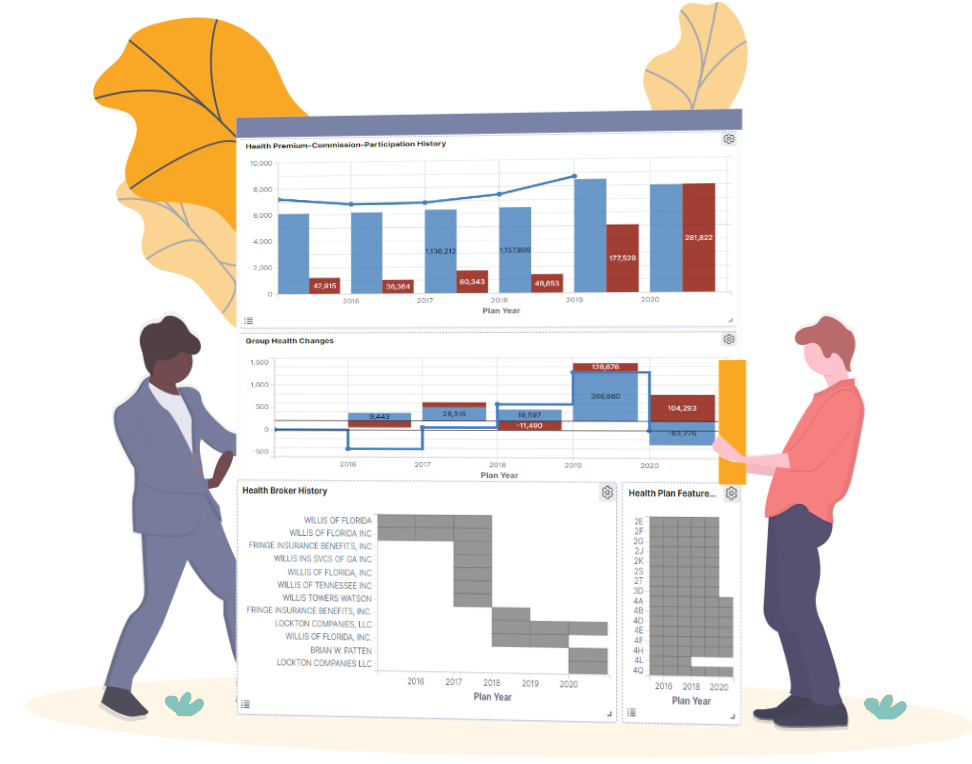 "I just like your system much better. It is easier to use and I can prospect much faster."
"I actually do mailings every two weeks or so and your resource is invaluable to me and saves me 15 to 20 hours a month of research I was doing at home. I basically plan to be a subscriber indefinitely as the information I need changes from year to year and I need to stay on top of it."
Ready to grow your business?