Generate Leads, Win New Biz
Generate Leads.
Win New Biz.
Insurance Xdate is where new business begins. Industry relevant data delivered on a software platform built for sales, not research. Identify and engage with prospects in minutes, keep track of your opportunities and get production done.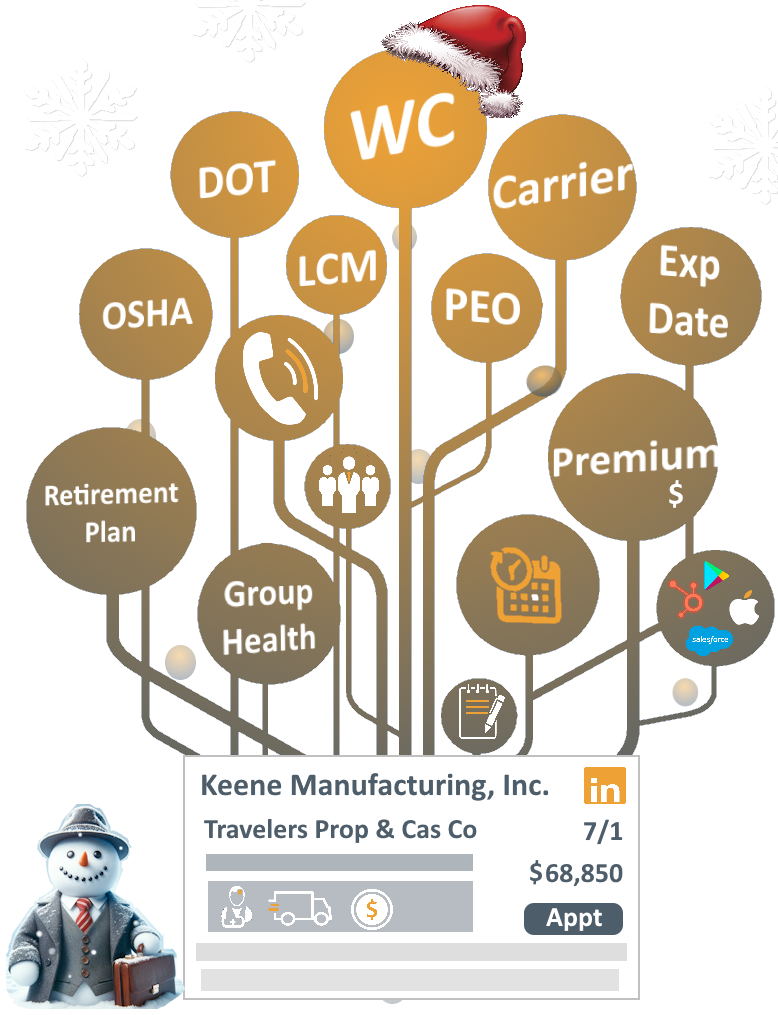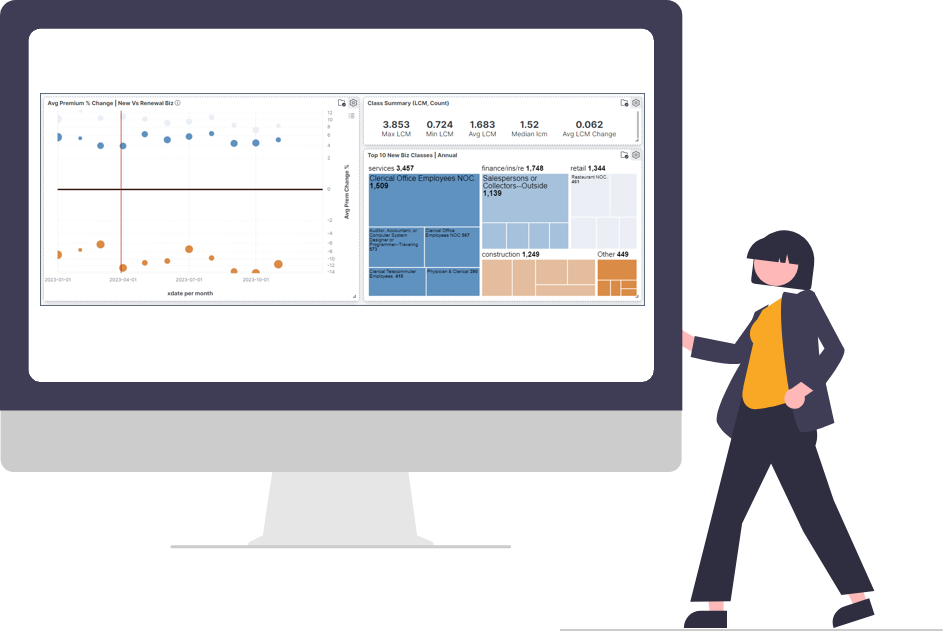 Commercial insurance is competitive. Knowing the renewal date and Carrier isn't enough anymore. Purpose is required to differentiate yourself, and compelling reasons are needed to gain entry to the best opportunities. That is why Insurance Xdate goes past the current term policy data: cross-referencing rates, group benefits, OSHA and DOT datasets to deliver the most comprehensive insurance profile available.
Employee Benefit plans can range from the simple to complex, and although the 5500 reporting is an excellent resource, on its own it is not a sales resource. That is why Insurance Xdate consolidates the paperwork and magnifies what is most relevant to a new sales opportunity.

These numbers are not anecdotal. These numbers are from the very data we provide. Thanks to six states providing incumbent agency data, we decided to match our client database to the WC database. 
The results are simple, on average our clients saw a 54% increase in premium and a 24% increase in policy count from 2022 to
2023

. Whether starting from scratch or getting to the next level, agents use Xdate to get more done with their time. 
By combining high quality data with a powerful, easy to use interface. Together with the tools necessary for agencies of all sizes.
"The content library and HR tools are nice, but I need a prospecting tool I can actually prospect with. I want to see a quick list, make a couple calls and talk to some people. That's why I'm back."
"I actually do mailings every two weeks or so and your resource is invaluable to me and saves me 15 to 20 hours a month of research I was doing at home. I basically plan to be a subscriber indefinitely as the information I need changes from year to year and I need to stay on top of it."