Features
Powerful, not overpowering.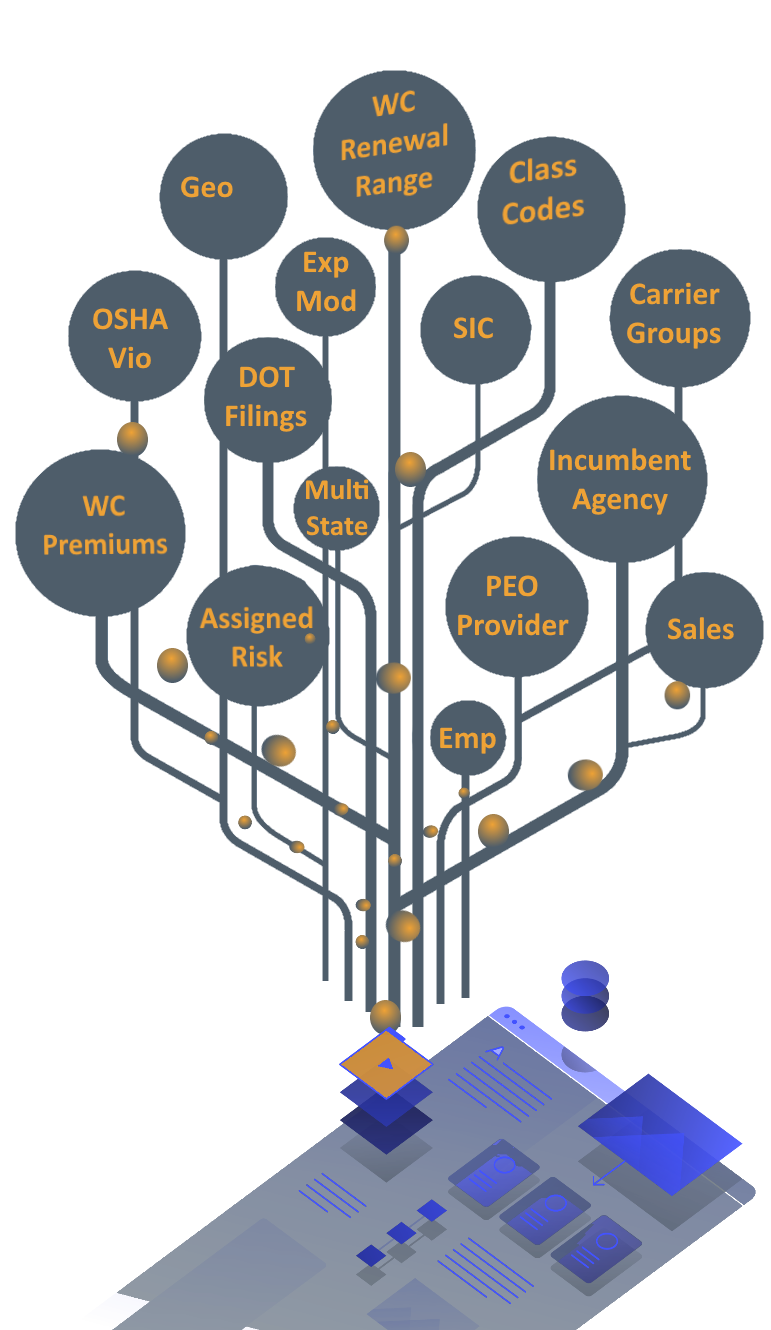 Knowledge is power, and questions are the key to unlocking it. Insurance Xdate delivers the most comprehensive and industry relevant targeting criteria available to find the businesses that meet your carriers' appetite. To do this we leverage the actual WC data: Premium, incumbent Agency, Carrier Groups, even Exp Mod ratings. If you see it in the image, it's searchable (click image to enlarge).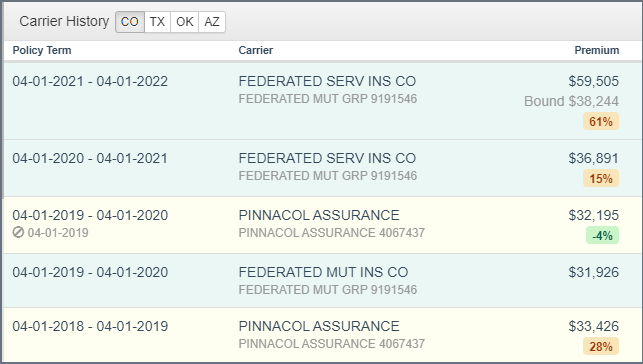 We can all agree that knowing a prospect's Mod or Premium is great. Same as knowing a Carrier's rate filing. But how do you use it in a sales capacity? We track and store this data historically, calculating the % change, so you can deliver a message tailored to the prospect's current situation.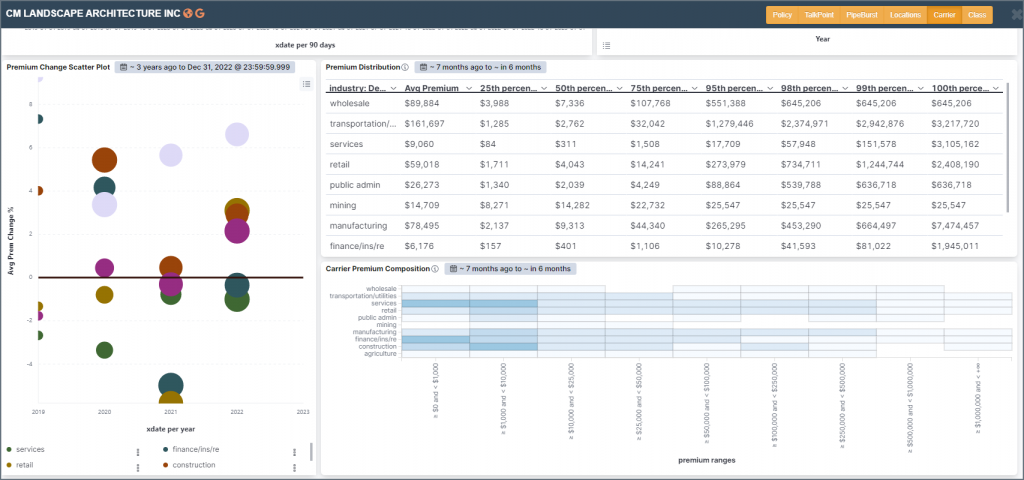 Visibility, for Credibility
Our Class and Carrier market reports provide high level insights for meaningful, factual conversations. Which carriers are winning, which are losing, and who is top of market. Are rates trending up or down, and is it consistent across all market players. When you can explain why you want to work with a prospect, credibility comes naturally.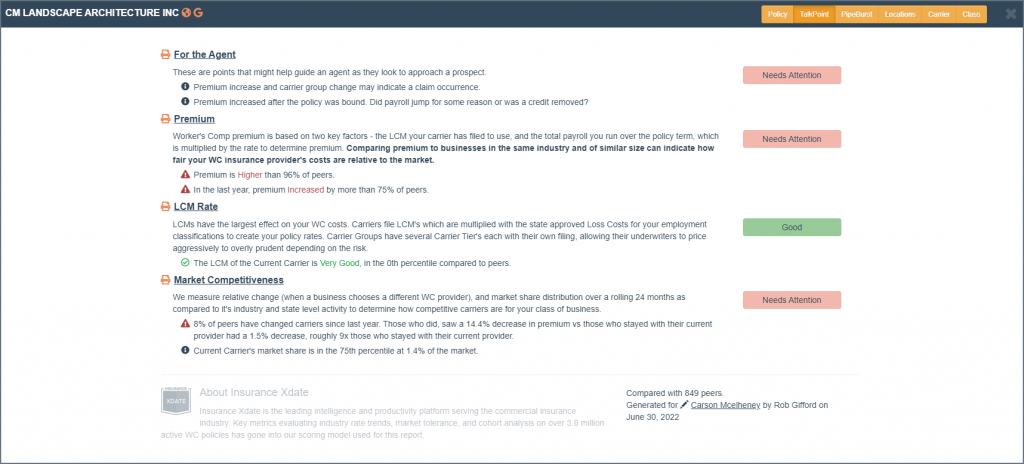 Perspective, for the Prospect
Talkpoint provides a way for our agents to change the prospect's perception. Applying peer comparisons for the prospect's specific class of business within similar employment cohorts, we have created simple benchmarks for Premium, Rate and overall Market Competitiveness that can be shared with the prospect.

Light weight productivity features to cut out redundancy, keep producers organized and teams coordinated, much of which has come at the request of our clients. Team notes and account groupings? Done. Use a VOIP? How about click to call phone numbers. Work calendar? Of course, let's integrate it. Using HubSpot or Salesforce? Create or update that prospect your quoting with one click. 
Loss Run Release Forms, prefilled
Loss runs tend to be underrated from a sales perspective, but make no mistake, ordering from the insured is no different than telling the incumbent agent to bring their 'A' game to the renewal. So we made it easier to order direct from the carrier, who's much less likely to relay to the agent. Best of all, it's prefilled. Just needs the insured's sign off and you can take care of the rest, keeping your competition asleep at the wheel. 
Map based for prospecting between appointments. Get some on the go. Available for iPhone and Android platforms.

New locations, State expansions, Rate increases, and OSHA violations are just a couple data points we can help you keep track of, and take action on, in real-time. 
Generate Leads. Win New Biz.