Mobile App
Lookup prospects on the go. Out on an appointment with time to kill? Filter companies nearby who renew soon so you can pay them a visit. Record your prospecting activity as it happens, rather than waiting to get back to the office.
Search the map for prospects.  Add filters to narrow in on not just location, but specific market dynamics. Whether you are on the road or at a party, you never know when you might need to look up a company for policy information. Create and check your notes and flags directly in the app with ease.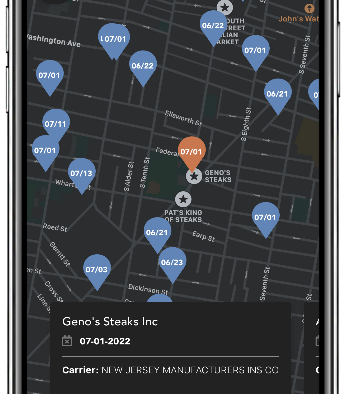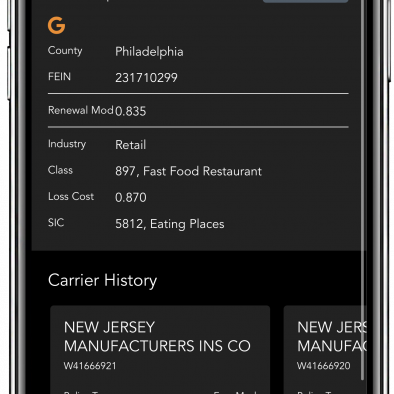 All the policy information that is available through the web interface is also available in the app. Give it a try.
Ready to grow your business?