Loss Runs
You can't sell business insurance without a quote, and you can't get a quote without loss runs. That's why we've created a simple tool for organizing a prospect's carrier history, and easily generate a Loss Run Authorization of Release form. Complete with over 800 carrier contacts for ordering, all you have to do is get the insured's signature.
Loss Run Request Features
Pre-Filled For Your Convenience
Loss Run Releases take up a lot of an agent's time.  We help your create and manage them ease. Track when you sent them, and when they were received.  We provide the correct carrier contact information, including fax and email.  The release is filled out with carrier and policy numbers utilizing our extensive policy database.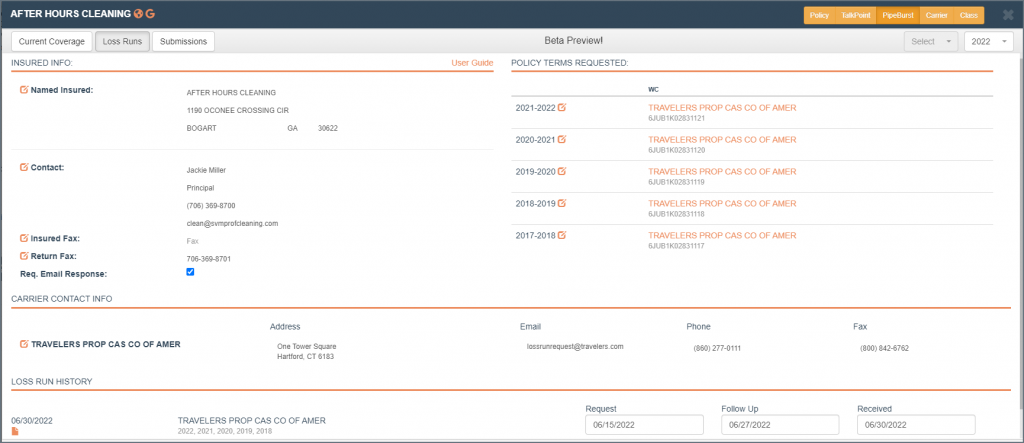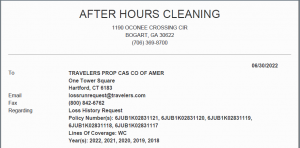 Print and send your Loss Run Release, or email it to the carrier with the click of a button. Xdate logs when it was printed so you know how long it is taking for the carrier to respond.  The ability the electronically sign and send the document is coming soon.
Ready to grow your business?