Loss Runs
You can't sell business insurance without a quote, and you can't get a quote without loss runs. That's why we've created a simple tool for organizing a prospect's carrier history, and easily generate a Loss Run Authorization of Release form. Complete with over 800 carrier contacts for ordering, all you have to do is get the insured's signature.
Loss Run Request Features
Pre-Filled For Your Convenience
Loss Run Releases take up a lot of an agent's time.  We help your create and manage them ease. Track when you sent them, and when they were received.  We provide the correct carrier contact information, including fax and email.  The release is filled out with carrier and policy numbers utilizing our extensive policy database.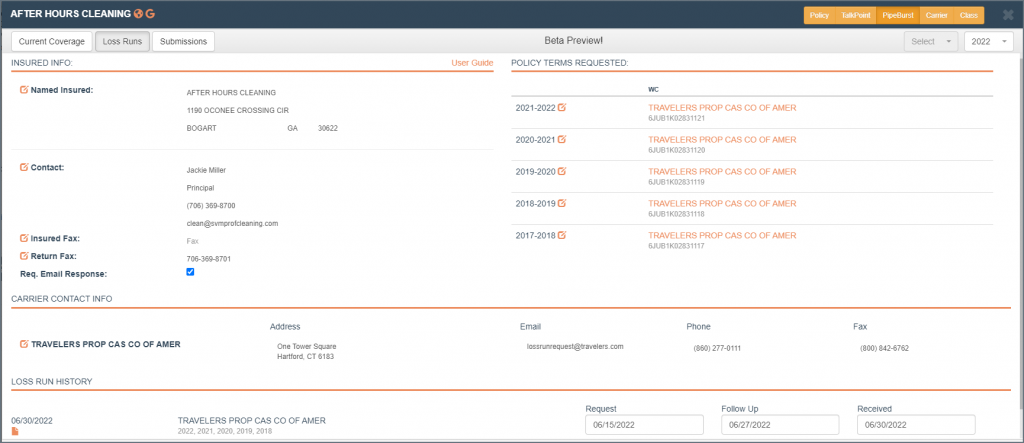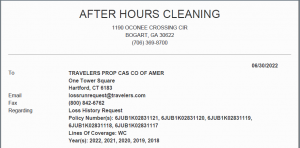 Print and send your Loss Run Release, or email it to the carrier with the click of a button. Xdate logs when it was printed so you know how long it is taking for the carrier to respond.  The ability the electronically sign and send the document is coming soon.
"Just wanted to drop you a quick note thanking you for this update. The producers and myself use your database on a daily basis and for multiple hours per day, and this update makes our jobs much easier and allows us to work more efficiently. Thank you!"
"I actually do mailings every two weeks or so and your resource is invaluable to me and saves me 15 to 20 hours a month of research I was doing at home. I basically plan to be a subscriber indefinitely as the information I need changes from year to year and I need to stay on top of it."
Ready to grow your business?