The CRM functionality has evolved over the years, much of which has come from user feedback, and will continue to evolve for what feels like a never ending time line. It started as a notes section in 2014, flag options in 2017, calendar integrations in 2021 and more integrations (and features) in store for the future.  
Knowing it's not always the first call (or first year of calling) that you get in with a prospect, our notes section is the most used feature on the site. Establishing a timeline is critical to building rapport on a sales call, and any piece of information you gain is to your future self's benefit. 
Even if the prospect is a jerk, isn't it worth knowing why you're not calling them back? Or maybe when you do call back they have been fired, which is an excellent buying opportunity. That is why you take notes and stay friendly with the gatekeeper.
I love that the notes are date stamped and ID the user that made the note.
The Follow Up and Appointment flags are treated as events that display on your Calendar, and can be integrated directly with your Outlook or Google calendar. You can choose to sync one or both events and updates flow both ways to eliminate redundancy.
The Next Year flag acts as a follow up, defaulting the calendar to 90 days prior to the renewal date.
The Hide flag will deactivate a prospect on your list and omit from exporting. 
The remaining flags are straight forward and provide options for moving prospects through your pipeline. Be sure to check out the filtering options at the top. Check out this article for more info.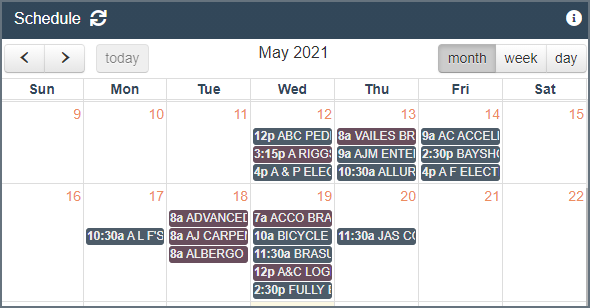 You can add your own contact info. You can edit or delete your own contact info.
You can also edit or delete Xdate's contact info. 
You can also up/down vote contacts. 
Keep in mind deleting deletes a contact forever, no recovery period. Here is a KB article.

You can create groups and add prospects individually for a more selective layer of targeting and list creation.
You create and assign a Group from the prospect details page and they can be accessed from the Pipeline view. Click the Group button to toggle between your saved searches and groups.


Team accounts – your note and flag activity is visible within your agency to prevent overlap of prospecting efforts. In other words if agent A schedules a follow up with XYZ Co, which is also on agent B's list, agent B will see that agent A already has active contact with the prospect and move on to the next one.
Finally, my sales team is no longer calling my clients offering 30% savings.